Course of Preparation for volunteers
All volunteers complete a Course of Preparation as part of their training process, along with two references and a Disclosure and Barring Service Disclosure at Enhanced level.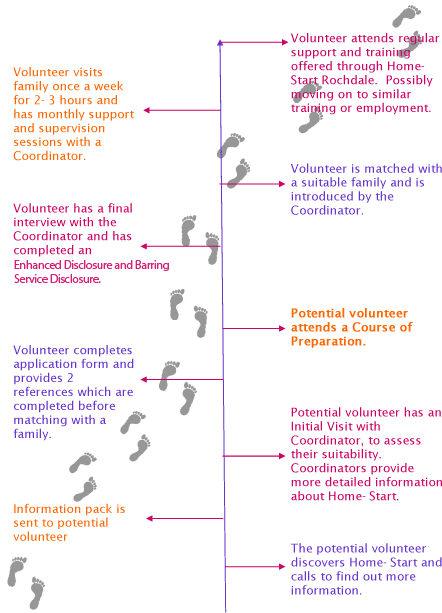 ** Please see our webpage on 'Meet the volunteers', to see how many people from all walks of life have joined our Home-Start team to date!

Support sessions for our volunteers
Regular support and training sessions are on offer for all volunteers at Home-Start.