Families who have accessed support have now become volunteers themselves.
There are many parents, who explore the possibility of becoming a Home-Start volunteer, once support from their own volunteer has ended, and they feel confident enough to do something worthwhile for themselves. Parents value the support offered by the scheme and take the opportunity to help others in similar situations to what they have been through themselves.
Two Mums who accessed home visiting support previously, are about to join our next Course of Preparation for Volunteers.
They are both parents of twins and have an older child in the family too. Now their youngest children are accessing playgroup, they have a few hours each week to spare and want to make best use of this time.They now want to offer practical support, friendship and encouragement to others, who are experiencing difficulties with family life. They bring so many other parenting skills and they fully understand how difficult and stressful managing family life can be.
These parents have also become involved in setting up and delivering a local Multiple Birth Group, with the support from Home-Start and Sure Start working together.
Good luck and congratulations to these parents.
Volunteers moving onto Further Education and Employment.
Home-Start Rochdale Borough, is proactive in encouraging and supporting volunteers to gain hands on practical experiences and gain the knowledge they need, in relation to their future career. As a result of this commitment and investment in volunteers, they have become successful in:
Accessing courses at University Level in Social Work
Accessing Childcare Qualifications and training at their local college
Gaining employment within a Children's Centre
Gaining employment as an Education Welfare Officer
Become a registered Childminder, trained Counsellor and an Advisor
Become paid employees within Home-Start to support local families.

Success Story 1
Supporting families through the Recession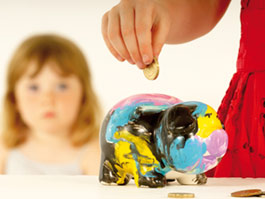 Family details
This family consists of two parents and one child aged 8 months.

Referral and initial project assessment of needs
The family were referred to the project, by their Health Visitor. The Health Visitor said the family were new to the area and Mum was suffering from isolation. She felt a Home-Start volunteer, could help improve Mum's emotional wellbeing, due to the little one not sleeping. The family have been affected by the recession and have struggled financially over the last year.
When the Home-Start Coordinator visited the family at home to assess their support needs, she listened to how the family has been affected by the recession and the following additional support would be beneficial.
Dad had been forced to reduce his working hours, which reduced the family income.
Mum was on maternity leave and was trying to manage on reduced finances.
The family had to move home when the baby was born and were struggling to keep up with increased rent payments.
The little one was not sleeping and was very clingy to Mum. This was causing added emotional pressures on the family and causing difficulties to maintain the household chores. The family were struggling to plan for Mum returning to work, due to sleepless nights and the clinginess of the child.
Support provided
Friendship, emotional support and practical help mainly for Mum, for 2 hours each week. The support continued for two months and our involvement has now ended by mutual agreement.
Spending quality time playing with the little one, to take the pressure off Mum for a while and enable her to complete household tasks she had fallen behind with.
The Volunteer collected information on local adult Education opportunities and discussed these with Mum, prior to booking an appointment with a careers advisor.
Discussed possible grants and benefits which may be available and where to seek advice.
Discussions and support around finding a suitable childcare place, once Mum returns back to work.
The Volunteer helped to look after the child during appointments within the community.
Supported the family to access free home safety equipment and advice about keeping the home safe, where there are children under the age of five.
Provided the family with a food hamper and telephone top up, during the Christmas period.
Outcomes
The child is now used to spending time with other adults and is less fretful when Mum isn't around. She will hopefully settle quicker into her new Nursery place.
Mum is confident to return to work, knowing her daughter will settle quickly into Nursery.
Mum's isolation will reduce as she returns to work and rejoins her colleagues.
The finances within the household will begin to settle as, Mum returns to work.
Mum starts a new course at college soon and she is aiming towards a teaching Degree which will aim to increase the household income and improve career development.
Mum expressed she was really happy with the service and found her volunteer to be really friendly and helpful.
Quotes
"I have seen really great changes with this family in such a short space of time. I really enjoyed spending time with the little one and helping Mum find a place at college. I can see that Mum is more confident to return to work now and things will begin to improve. Support has now ended and Mum is confident to go forwards." (Volunteer Andrea).
Success Story 2
My volunteer was matched with me at a time when I needed it most.
Initially Home-Start became involved as I had quite a lot of services working with me, but no-one to visit me in the evenings when I was very lonely. This was why my volunteer used to visit me on a Wednesday evening. One evening, when she had only done a couple of visits, she was quite concerned about my son as he was quite lethargic and had not been feeding properly. My volunteer urged me to go to the hospital with him. I am so thankful that she did this as I feel she saved his life. My son was really poorly and spent a considerable amount of time in hospital. He also needed a feeding tube when he was discharged.
I will always be grateful to my Home-Start volunteer for the support she has given to me.
Success Story 3
When I was first matched with my volunteer I had really bad anxiety and very low self esteem. This resulted in me rarely leaving the house.
Every week, come rain or shine, my volunteer used to arrive. She would chat to me, help take care of my son eg feed him and just generally make me feel a bit brighter. Eventually we progressed to walking a short distance. By the end of support I was accessing the Children's Centres by myself twice a week and had begun a Maths and English Course.
I would like to say a huge thank you to my volunteer, I couldn't have done it without her!
Case Study 2 CLICK HERE

Case Study 3 CLICK HERE

Case Study 4 CLICK HERE